I'm pretty much done, and proof-readers are going through it. The cover is done (unless I get a cover-quote from someone famous). A "story internal" logo is nearly done.  Gradually typing away on the next book.
Cover (click to full-size):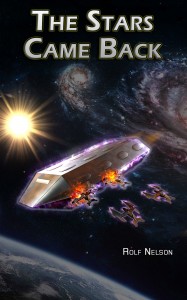 I expect a final pass read-through from my editor sometime in January, as well as getting a full read-through by at least two, possibly five, other proof-readers, then it can go live.